SoCalCycling.com Team Roster and Partners Announced
SoCalCycling.com Supports the Team for the 20th Consecutive Year!
SoCalCycling.com is excited to announce the continued support and sponsorship of the SoCalCycling.com Elite Cycling Team for the twentieth consecutive year!  Media partner SoCalCycling.com continues to provide the support and platform for Team members to compete at a high level and the opportunity to progress through the ranks. Over the years, Team members have earned valuable experience and support that has led to a pro contract for several dedicated members.
For 2023, the SoCalCycling.com Team includes Category 1 riders that feature a solid squad with all-around strengths and abilities. Once again, the Team is comprised of a mix of experienced riders and young, talented riders that show dedication and are good brand ambassadors.
For the 2023 season, the Team will be supporting riders from the United States, England, Spain, New Zealand and Mexico. The SoCalCycling.com Team has helped develop young, up-and-coming bike racers for the past twenty years, including talented international riders from Denmark, Puerto Rico, Russia, South Africa, New Zealand, Sweden and Mexico.
Several SoCalCycling.com Team members have advanced to the professional level in Europe, including Abner Gonzalez who earned a three-year contract to the Spanish Movistar Team, which has been rewarding to see.
For 2023, the SoCalCycling.com Team is off to a good start with Xabier Grande winning his UCI National Mountain Bike Championships in the Cross Country race in Spain.
The  SoCalCycling.com Team will compete in races located in Southern California, as well as select events on the National Calendar and premier US stage races including the Redlands Bicycle Classic and Tour of the Gila.
2023 SoCalCycling.com Team Roster
Caedan Aveling – USA
Blake Bailey – NZ
Xabier Grande – ESP
Jacob Longo – USA
Theo Obholzer – UK
Miguel Santillanes – Mex
Aden Wardrop – USA
Conan Wen – USA
Frank Sarate, Team Director – USA
2023 SoCalCycling.com Team Rider Highlights
Theo Olbholzer
Theo is no stranger to racing in SoCal. He has been visiting the United States for several seasons and most notably took a win last year at the Hunte Park Circuit Race. With Theo coming off some strong seasons in the UK and Europe, he will lead the SoCalCycling.com Team with his experience, strength and aggressive racing style.
Xabier Grande
Xabier Grande recently won the UCI National Mountain Bike Cross Country Championships in Spain. Coming from a mountain bike background, Xabier will also add strength in the rolling and hilly road races. Additionally, Xabier will add solid road experience to the Team due to his experience in competing in some of Spain's top stage races and road races.
Blake Bailey
Blake Bailey just finished the U23 New Zealand Elite Road Race National Championships in seventh place and fourth place in the U23 Criterium Nationals. With Blake's all-around abilities, he will help the Team in all situations.
Miguel Santillanes
Miguel is also a mountain bike racer with good road experience. Additionally, he has a strong kick in the field sprints that should come in handy in the road races and criteriums.
Jacob Longo
Jacob has had a strong regional presence and has been working hard to have a stronger showing in the stage races. In addition, he has solid all-around abilities and will be good for the team in any race situation as well.
Aden Wardop
A gifted up-and-coming climber, Aden will have the opportunity to show off his climbing abilities in some of the upcoming stage races. Aden has also been working on his sprint which showed when he recently placed 6th in a field sprint at the Roger Millikan Memorial Grand Prix. This confirms that he is becoming more well-rounded as a rider.
Caeden Aveling
Caeden is also a young up-and-coming rider who has been working on his time trial skills and should be a strong factor for the breakaways and time trials. In addition, he will prove valuable in the SoCalCycling.com Team's pursuit to reach the podium and when we need to bring back a break or ramp up the speed for the lead-outs.
Conan Wen
Conan is a strong regional rider looking to work his way back in the ranks. He has valuable tactical race knowledge and is a strong team player who can be a force when the Team needs some strength at the front of the race monitoring the moves.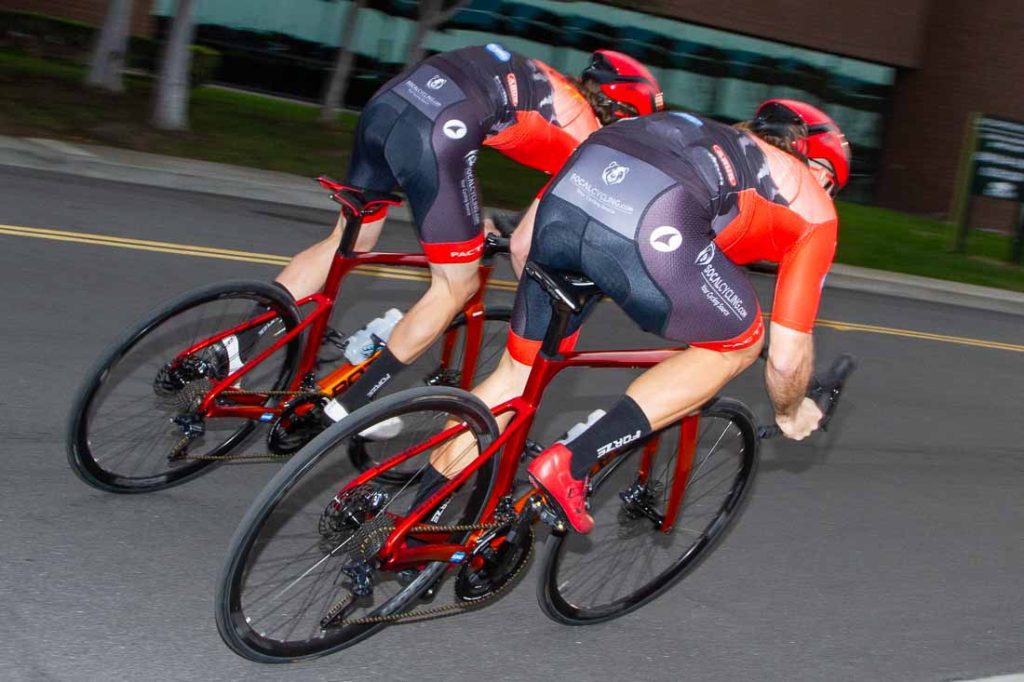 2023 SoCalCycling.com Team Partners
The SoCalCycling.com Team is fortunate to partner with a supportive team of partners that share the same vision and passion for the sport of cycling.
For 2023, the SoCalCycling.com Team's partners include SoCalCycling.com, Chargel, Pactimo, Full Speed Ahead, Vision, ABUS, Monster Hydro, KMC Chain, Rocky Mounts, Token and Echelon Design.
For nutrition, Chargel, a caffeine-free athletic gel, will fuel the Team before and during competition to ride and perform their best. After a hard day of racing and training, Monster Hydro will rehydrate the riders so they can recover and reenergize.
For bikes, the SoCalCycling.com Team will ride Bottecchia Aerospace and Emme 4 frames equipped with top-of-the-line FSA components and Vision wheels, KMC chains and Token oversized pulleys for the ultimate dream bike.
The riders will wear Pactimo's premium custom cycling team apparel and will be protected with stylish ABUS helmets and SH+ eyewear.
SoCalCycling.com continues as the Team's Media Partner for the twentieth consecutive year providing organizational support and a platform for the Team and partners to share their experiences throughout the season.
Team Director Frank Sarate added, "After all these years of running the SoCalCycling.com Team, we still get excited to see what the riders can accomplish with a little more support and organization from SoCalCycling.com and the Team's partners each year."

Follow the SoCalCycling.com Team
Stay up to date with the Team throughout the race season on the Team's website and on Social Media.
Web Site: SoCalCyclingTeam.com
Facebook: facebook.com/SoCalCyclingTeam
Facebook: facebook.com/SoCalCycling
Twitter: twitter.com/SoCalCycling
Instagram: instagram.com/SoCalCyclingcom