ABUS Aventor – Where Protection Meets Comfort
The ABUS Aventor cycling helmet is light, strong and has an incredible Euro design.
When I first started to use the ABUS Aventor helmet as a SoCalCycling.com Team rider, I immediately noticed the comfort on my head without leaving behind the fact that many times you can be racing at high speeds on a Criterium or Road Race and with it comes the danger of crashing and getting a bad head injury. We can see these situations in professional cycling through the '80s and '90s. I've been well aware all through my cycling career that safety is the priority when racing our bikes. That being said, I know I can rely on my ABUS Aventor helmet if it comes down to a crash that I hopefully won't need to use and I feel safe on those long training days.
The ABUS Aventor helmet is light, really well ventilated and covers the head very well to provide extra protection without feeling heavy on the head. The internal padding is very comfortable and makes for a snug fit and helps keep the head dry.
The ABUS Aventor helmet uses a double shell in-mold system for a durable fusion of the outer shell where the ActiCage is, which is the structural reinforcement integrated into the EPS for added stability. Another technical feature the ABUS Aventor helmet uses is the Zoom Ace adjustment dial system that lets you adjust your helmet for a personalized fit.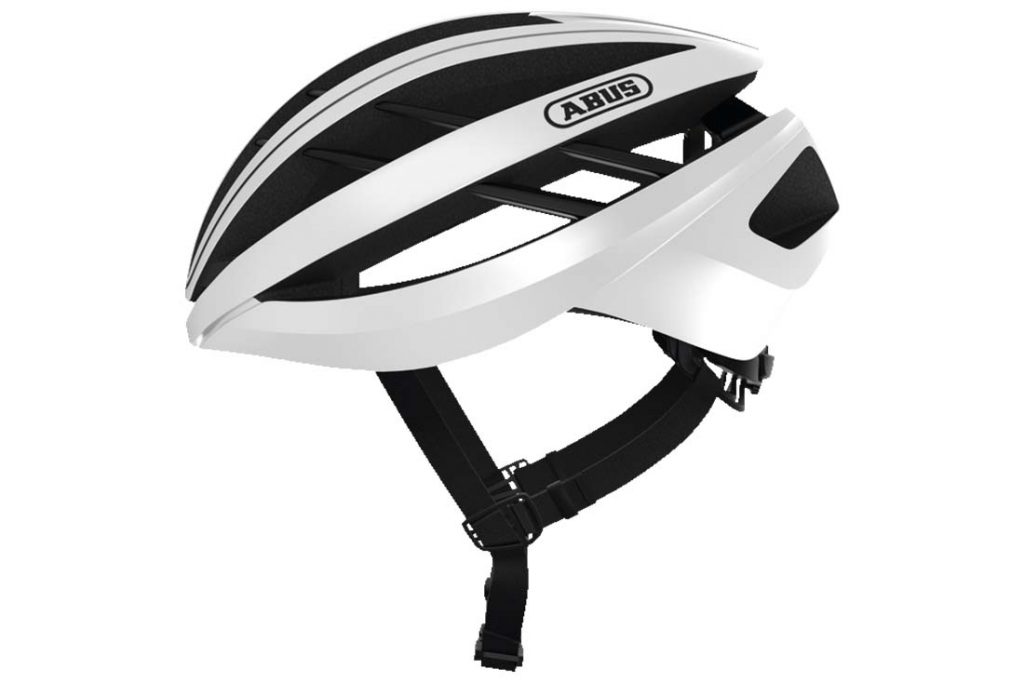 The ABUS Aventor helmet straps are very comfortable and allow for a custom fit around the ears and chin for a nice snug fit along with added comfort that will keep the helmet in place on your head.
Technical Specs:
Double shell In-Mold for durable fusion of the outer shell and the shock-absorbing helmet material (EPS)
Ponytail compatibility: Helmet good for people with long hair
Half-surrounding plastic ring connected to an adjustment system
Lower edge protection: Provides the helmet with additional protection from external influences
ActiCage: Structural reinforcement integrated into the EPS to optimize stability
Zoom Ace: Fine adjustment system with handy dial for a personalized fit
For more information on the ABUS Aventor helmet please visit ABUS.
By Luis Javelly, SoCalCycling.com Team