CLIF® CUBES™ nut butter–filled endurance bites are made from real food ingredients, and provide sustained fuel for your longest outings. Available in three tasty flavors, CUBES are as soft as they are satisfying. And they're evenly scored for easy portion control when you're on the go.
Flavors
CLIF® CUBES™ nut butter are available in the following flavors:  Double Peanut, Strawberry Banana, and Tart Cherry.
Double Peanut – Roasted peanut pieces in a soft and tasty bar, filled with creamy peanut butter for a doubly delicious boost of sustained energy.
Strawberry Banana – Get a fruity fix of sustained energy with dried banana and apple in a soft and delicious bar filled with smooth, strawberry-infused cashew butter.
Tart Cherry – Creamy, tart cherry-infused cashew butter filling inside a bar that's chock-full of roasted peanuts for an invigorating pop of sustained energy.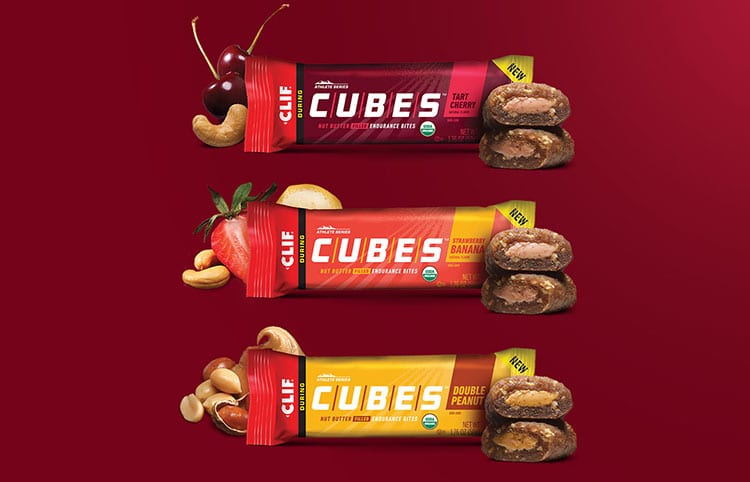 Where to Purchase
CLIF® CUBES can be purchased online and at retailers.