The Borah Teamwear Pro SS Cycling Jersey has a great athletic fit, while still being inspired by a classic style that will please a wide variety of riders. It's a nice mid-weight fabric that won't leave you freezing on those early morning starts but also doesn't bake you when the temperature rises. The three jersey back pockets are more than adequate to haul all the food you need for a 5-hour ride. The jersey is also constructed with a high quality full front zipper with a pull tab making unzipping and zipping back up while riding easy, an often overlooked but important quality in a jersey. This is not an aero jersey and I think that is what makes it great, it is very comfortable. If you want super tight and aero, then the OTW is the jersey for you when you need that race day performance.
Borah Teamwear Pro SS Jersey Features
Breathable, moisture-wicking fabric
Raglan sleeve design for enhanced fit
Athletic fit design
Flat-seam stitching to reduce chafing
Raised, 3-pocket back
Full-hidden, YKK zipper
Integrated silicone waist gripper
 Sizes XS – 4XL available
100% CUSTOM MADE IN USA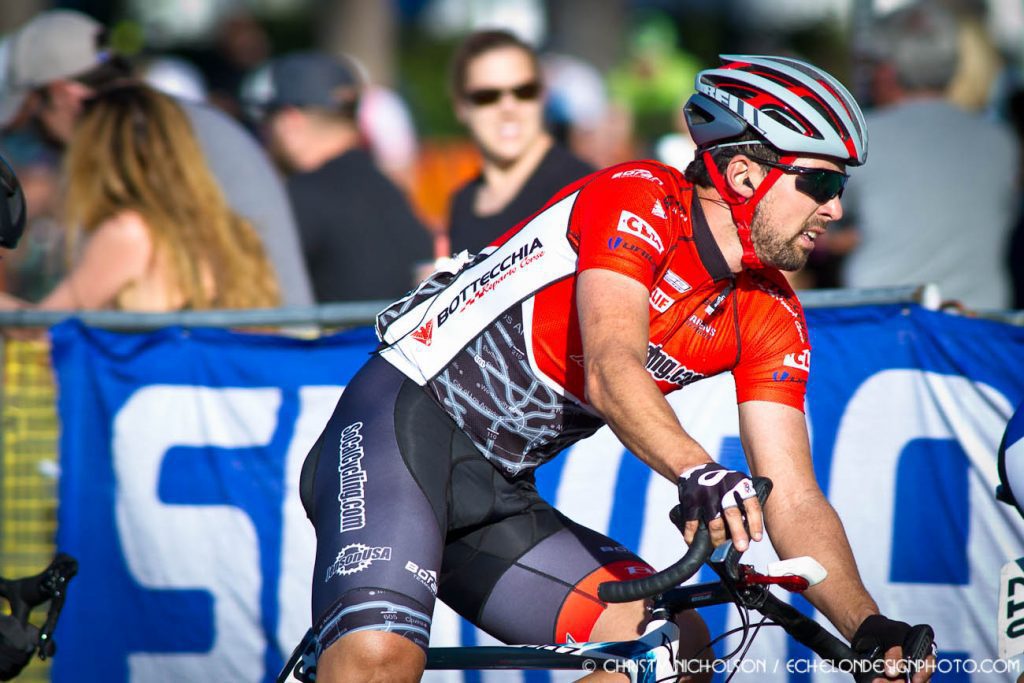 The Borah Teamwear OTW Cycling Bibs we use for our SoCalCycling.com Team kit is supremely comfortable. They're definitely the nicest bibs I've ever had from a racing team. The "lasercut" leg band is super sticky but spreads it's compression nicely over a wide area and never shifts while riding while staying perfectly comfortable during long rides. The chamois is on the thinner side which I prefer but again, stays incredibly comfortable and cool on long rides. I have not had a single saddle sore since using these bibs. There is a nice amount of compression throughout the leg, and plenty of shoulder strap material to spread the load so you never have the discomfort I've experienced from too-narrow straps. These are amazing bibs that I would recommend to any level of rider.
Borah Teamwear OTW Cycling Bib Features
Extremely breathable, moisture-wicking
Multi-paneled design for ergonomic comfort in the saddle
Silicone-beaded, single-ply "Lazercut" Powergrip leg bands
Flat-seam stitching to reduce chafing
Lightweight Minorca bib-mesh
Men's Italian OTW Pad (upgrades available)
Sizes XS – 4XL available
100% CUSTOM MADE IN USA
The SoCalCycling.com Team kit which offers a pro-level fit and superb detailing that looks great and is very comfortable is available for purchase for our cycling friends.
By Ben Foster, SoCalCycling.com Team