Having just arrived in the US from Mexico about two weeks ago and doing the CBR Circuit Race in Dominguez Hills was a good experience after finishing third behind my SoCalCycling.com Team teammate Rene Corella.
Racing here in the US is a brand new experience for me. So far the crowds were amazing during these two days of bike racing at the Tour of Murrieta. In the first stage of the Tour of Murrieta criterium, I saw that we had solid, strong guys on the SoCalCycling.com Team. The criterium course was well organized and fast above all. Going into the last lap we ran into trouble due to a nasty crash leaving Rene Corella, our main guy, out of the front group. This left Osvaldo giving him a hand to catch them, it was a good team effort but still left Rene out of the possibility for a top 5 finish. It was good to see more top teams including ButcherBox, Elevate Webiplex and the Wildlife Generation team showing up to race over the weekend.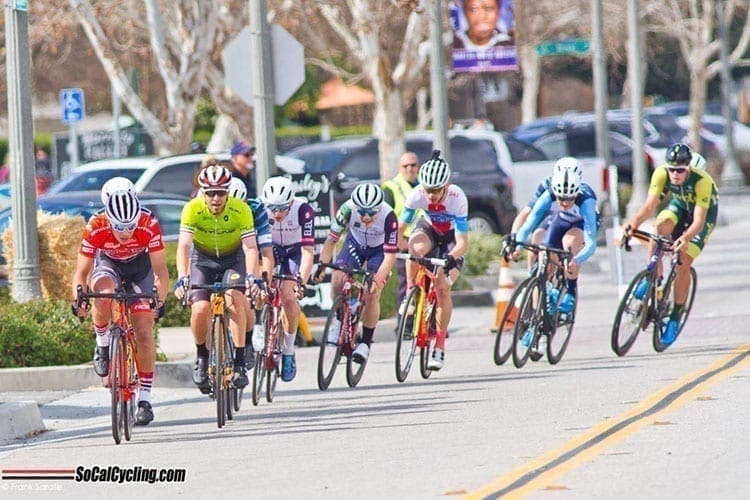 After all the late-race carnage and avoiding crashes, Rene ended up in 8th position, Osvaldo on 13th and myself on 15th landing three SoCalCycling.com Team riders in the Top 20 which made for a solid day for us and keeping all of our guys upright after getting through all the late-race chaos. This would potentially set us up for a good position for moving up in points for the next day's circuit race.
I had heard that the 2nd stage in the Tour de Murrieta was hard due to the short climbs and windy sections it had, but the SoCalCycling.com Team communicated correctly and was riding together throughout the race. SoCalCycling.com Team teammates Hamish Keast and Carlos MacPhearson did a great job putting pressure on the first part of the race to the peloton due to their attacks. Getting into the end Carlos, Ben Foster and I got together with Rene moving up the field doing our best to place Rene as further up as possible for the sprint position. I think losing Osvaldo to a flat on the first lap cost us in the end as he would have been great for helping out the team for the sprint.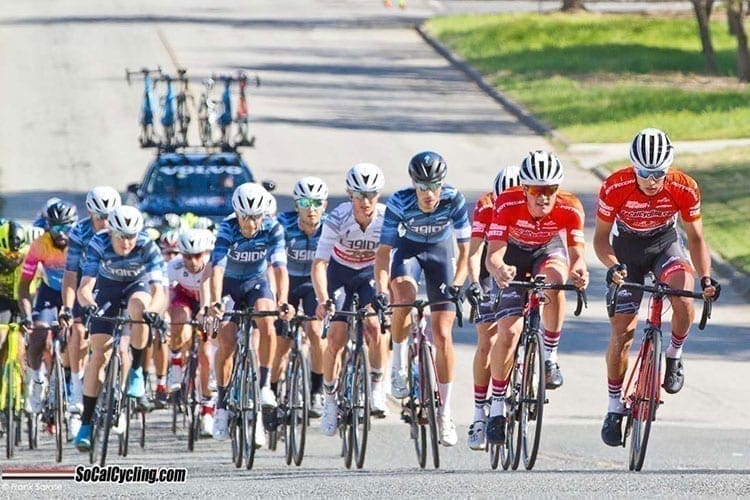 In the end, Rene finished 6th in the overall just missing the podium and I finished 9th overall getting two SoCalCycling.com Team riders in the top 10 keeping it consistent on this 2020 edition of the Tour of Murrieta.
SoCalCycling.com Team Sponsors:
SoCalCycling.com, Jenson USA, Law Firm of Richard Duquette, Borah TeamWear, Bottecchia USA, Clif Bar, Pacific Premier Bank, Full Speed Ahead, Vision, KMC Chain, Gizmo Cycling, ABUS, Larsen's Restaurants, Continental Tires, Rocky Mounts, SH+, Crono, SCC Slick, Echelon Design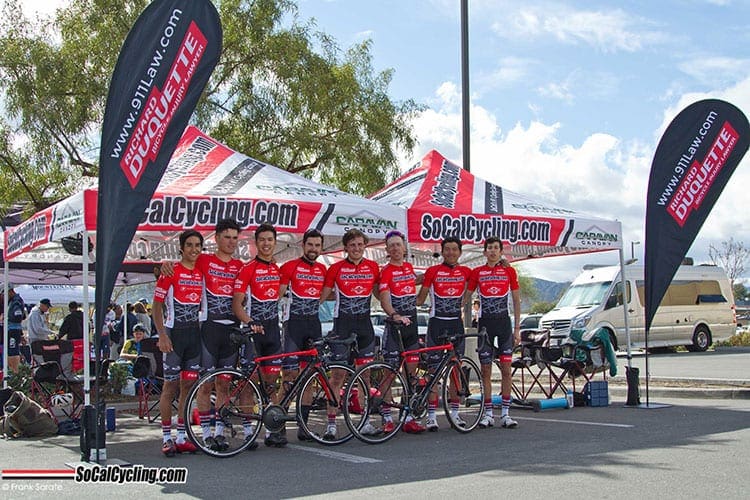 By Luis Javelly, SoCalCycling.com Team