High Tech hits the chain market with the
KMC X11SL-DLC
 11 Speed Chain
I think most people overlook the ability to have some technology go into a bike chain design. The chain is one of the most vital parts on a bike, therefore top component and chain manufacturers invest time and R & D in designing a chain that will propel and endure what cyclists will dish out when racing and training or just riding hard for a long time.    
I always look for durability and function when I look at a chain since you don't want to ever have a failure with a chain. So for that very reason, durability has to be key. The SoCalCycling.com Team has been riding with KMC chains for several years and has had tremendous luck and confidence with the KMC chains being reliable, shifting well and handling the power that is put out when sprinting and accelerating at high speeds.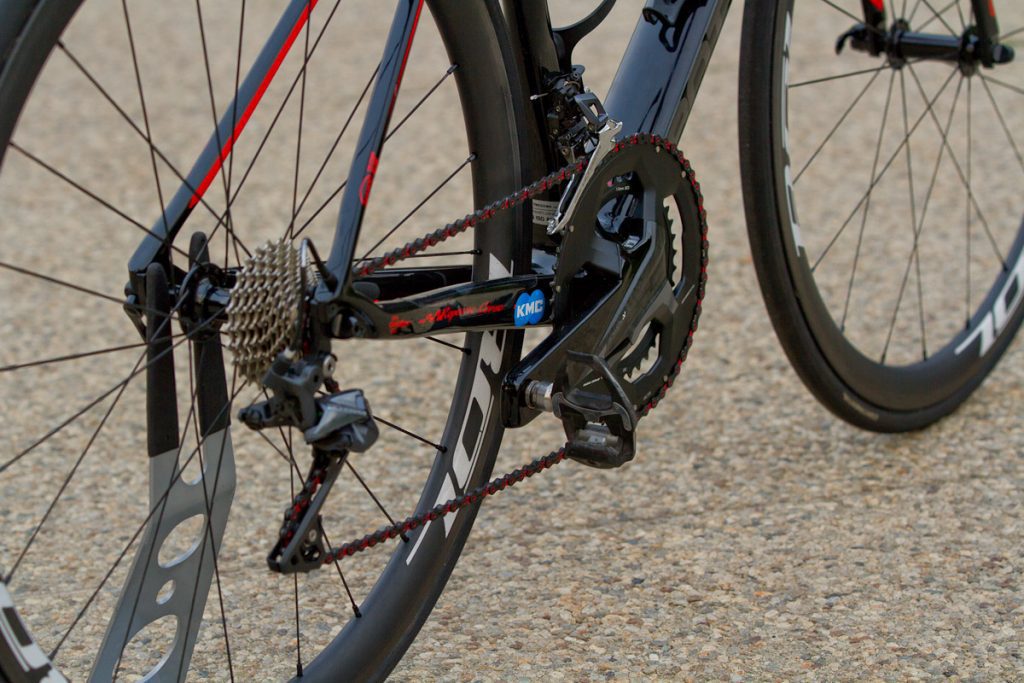 Features and Available Colors
Make no mistake, the KMC X11SL-DLC 11 Speed Chain is KMC's top-shelf chain for road and mountain bikes. If you are looking for some extra bling for your high-end road or mountain bike and want to match your paint scheme then KMC most likely has the chain to match your bike with the following colors to choose from – yellow, celeste, pink, orange, green, blue, red and black.
Aside from having multiple colors to choose from, KMC is one of the main manufacturers of chains and excels in making highly reliable and durable products as well as very functional and precise chains that work with most brands of components on the market, including Campagnolo, SRAM, and Shimano.
What makes KMC one of the best chains on the market? It has a host of technical features and is very light at 243 grams due to the Super Light material, hollow pins, hollow inner and outer plates. In addition, the inner and outer plates are chamfered for precision like function and to further reduce more weight.
KMC also uses a Diamond Like Coating (DLC)  to give it extra strength and durability.
After finally getting some miles on the KMC X11SL-DLC 11 Speed Chain, the shifting has been crisp, positive and smooth running. I'm using the SoCalCycling.com Team's lube sponsor SCC Slick for chain lube and I clean the chain once a week or more to keep the drive train running extra smooth.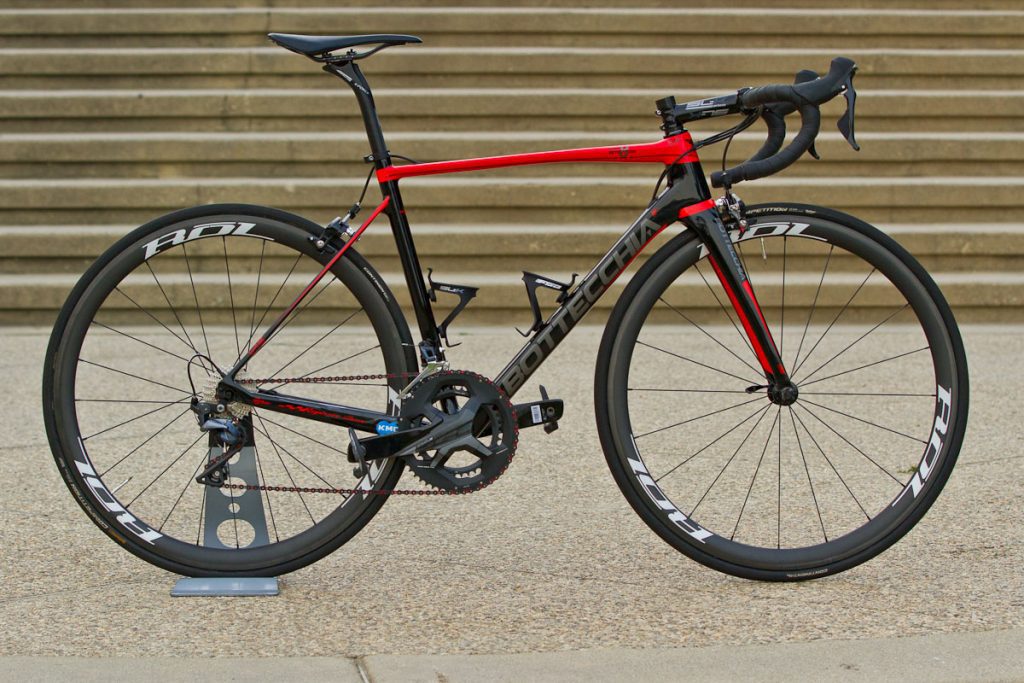 Specs
1/2″x11/128″

116 Links

DLC (Diamond Like Coating), Black/Red Color

11 Speed

Compatible with Shimano, SRAM & Campagnolo 11 Speed Systems

Hollow Pins & Plates

Super Light

243 grams
If you are looking for a high-end chain that works flawlessly with all of the major drive trains and also adds some extra flair with a hint of color to match your bike, then you will want to add the KMC X11SL-DLC 11 Speed Chain to your road bike and mountain bike for a smooth and precise ride.
TheKMC X11SL-DLC 11 Speed Chain can be purchased online at KMC's website through their K-Store or at your local bike shop. The MSRP is $120.00.
Review by Frank Sarate, SoCalCycling.com