SoCalCycling.com is Your Cycling Source for cycling news, photography, road racing, fun ride and mountain bike event calendars, information on training rides, product reviews, training articles and much more. SoCalCycling.com is one of the top viewed web sites for cycling information and is the Team's media partner.
Jenson USA offers 30,000+ items for the bicycle enthusiast online at JensonUSA.com and at retail locations in Corona and Riverside, California. Jenson USA has been serving the bicycle community since 1994. Team members look forward to being Brand Ambassadors for Jenson USA.

Voler Cycling Apparel was founded in 1986 in San Luis Obispo, California and has been creating top-notch custom cycling apparel for teams, events, and other cycling brands since then. In addition, Voler's online store sells their non-customized branded apparel direct to consumer.

Caravan Canopy manufactures custom event marketing products, including instant canopies and custom graphic products based on three values: durability, portability, and ease of use.

Clif Bar & Company is the leader in all-natural and organic energy and nutrition foods and drinks. The Team will be using great products like Clif Bars, Clif Shot Bloks, Clif Shot Energy Gels and Clif Shot Protein Recovery Drink Mix as part of our daily nutrition to keep our energy levels up during training rides and races and to assist with our recovery.

Full Speed Ahead (FSA) produces world class bicycle components for road cycling, mountain biking, and triathlon. The SoCalCycling.com Team is equipped with FSA cranks, handlebars, stems and seatposts.

ROL Wheels will supply the Team with ROL D'Huez and Rol C-40 Carbon Tubular wheels. ROL wheels are what you would expect from a high end wheelset at a more than reasonable price.

TRP Brakes are designed for superior levels of performance and durability achieved through the use of advanced production techniques, accurate processing and meticulous quality control.

KMC Chain is the most distinguished leader in the chain industry. As champion innovators of bicycle chains, KMC Chain also excels in superior technology for motorcycle, automobile, and industrial chains.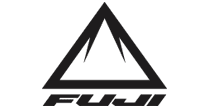 Fuji Bikes utilizes the most advanced technology, incorporating elite athlete input into its high-performance, cutting-edge products. Fuji offers a complete line of premium bikes – road, specialty, mountain, women's, kids, urban, transportation, comfort, and cruiser – through its network of specialty bicycle retailers across the globe.

Larsen's Restaurants offer the finest prime steaks and freshes seafood available. With impeccable service, extensive menus and breathtaking ambience, Larsen's Restaurants deliver a classic, warm & rich feel.

Forze socks come in a variety of bright colors and innovative designs that will give you that pro look with a comfortable feel. Forze socks are available at bike shops and at forzetri.com.

From its headquarters high in the Jura mountains of France, Julbo has been at the forefront of action sports optics since the company was founded in 1888. Three generations have directed Julbo's evolution from a manufacturer of corrective lenses to a global producer of protective eyewear for all active outdoor pursuits.
Partner with the SoCalCycling.com Elite Team
The SoCalCycling.com Elite Team offers an exciting marketing platform for companies to gain year-round brand exposure via a high impact program.
Learn more about our Partnership Opportunities.